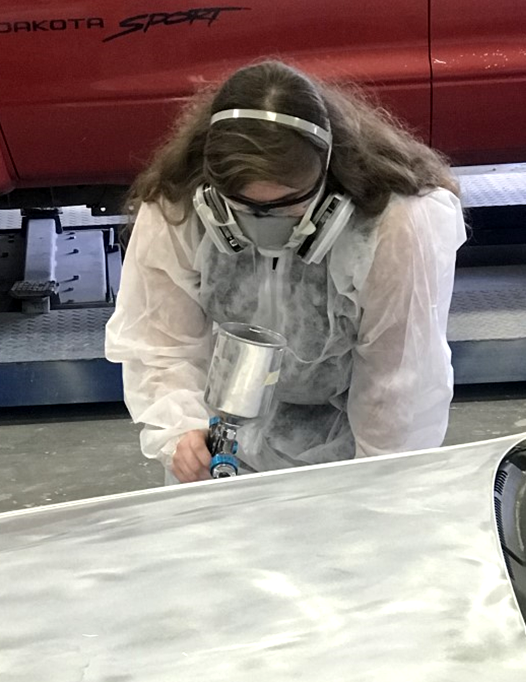 Overview
In the global automobile collision repair industry, there is a growing demand for qualified auto body technicians.
In this course, students are taught damage analysis, estimating, customer service, nonstructural analysis, damage repair, and welding. Students work with a variety of materials, using metal finishing and body filling techniques to prepare surfaces and repair panels.
Students who successfully complete this program sequence may be eligible to take the Automotive Service Excellence (ASE) Student Certification examinations.
---
Course Content
· Analyze damage and determine repair procedures
· Remove and replace interior/exterior trim, mechanical & electrical components, repairable plastics
· Replace steel or aluminum panels
· Conservation and natural resources
· Apply metal finish and body filling
· Repair moveable glass and hardware
· Practice metal welding and cutting
· Operate spray gun equipment
· Mix and match paint, identify paint defects
· SP2 (Safety, Pollution & Prevention) safety exams
Course Details
Auto Body Technology I (Year 1)
Auto Body Technology II (Year 2)
GRADE 11, 12
Course Length: 2 years
Industry Credentials Offered
Automotive Service Excellence (ASE) Student Certification
(B2) Painting and Refinishing
(B3) Non-Structural Analysis and Damage Repair
(B4) Structural Analysis and Damage Repair
(B5) Mechanical and Electrical Components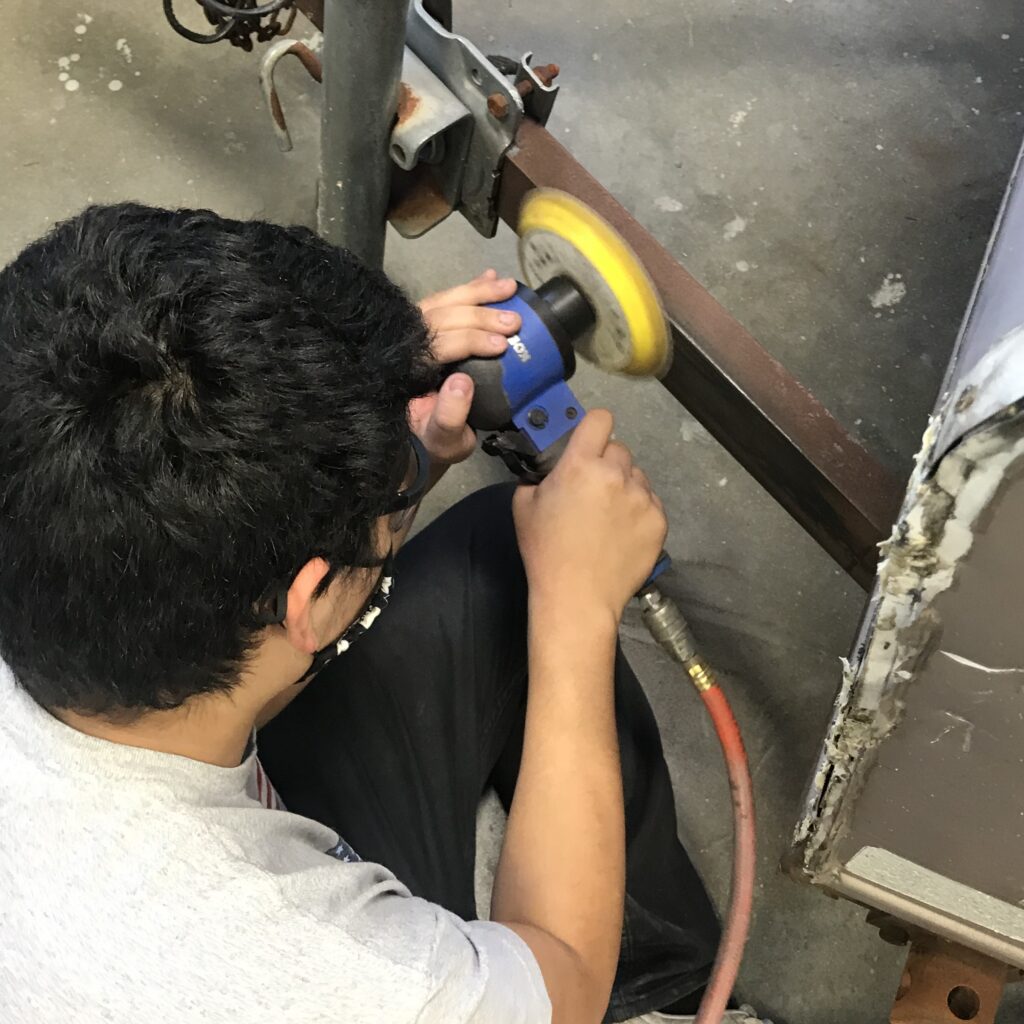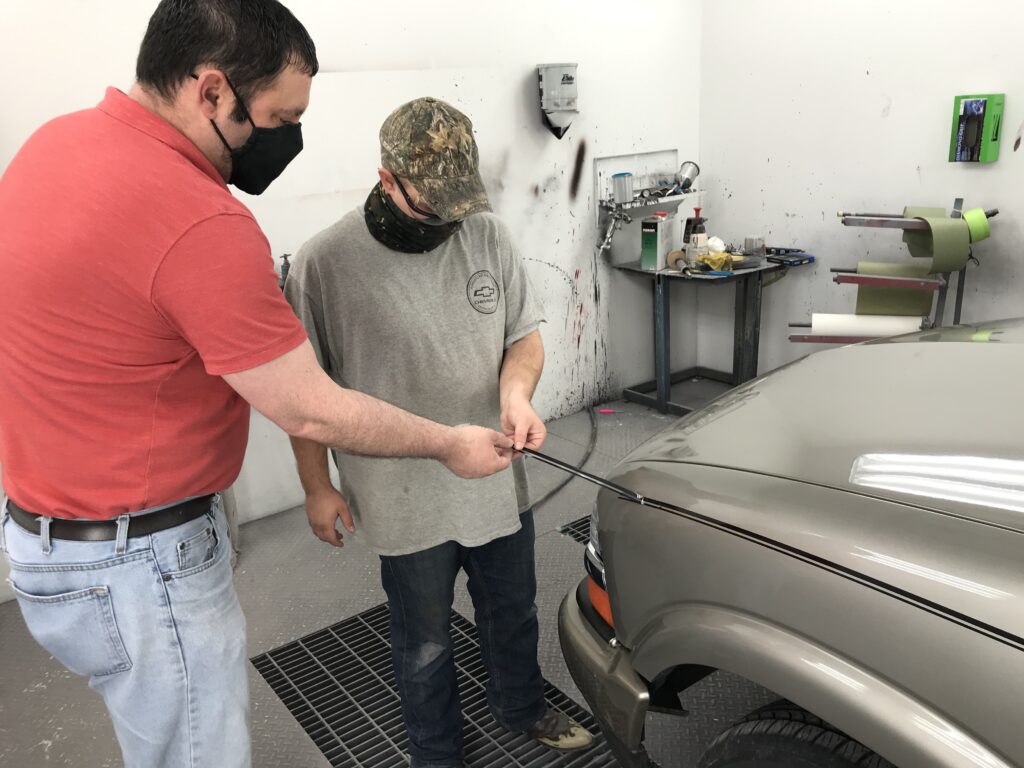 ---
Options After HS
Workforce
Collison Repair Technician, Automotive Painter, Insurance Claims Adjuster, Industrial Maintenance
Local Employers: CMA Valley Dealerships, Whitesell Collison, Fisher Auto Parts, Truck & Equipment Corp.
Career Certificate/ Associate Degree (2 yr) program
BRCC—Automotive Analysis and Repair, Aviation Maintenance Technology, Welding
Bachelor's /Post Baccalaureate Degree (4 yr+) majors
Industrial Systems Engineering, Industrial Design, Materials Engineering, Mechanical Engineering/ Automotive Design
About the Instructor
My name is Jeff Boyd. I am a graduate of Stuarts Draft High School. I also attended Valley Career and Technical Center while in high school and was a completer of the Auto Collision Program. I have worked in the collision industry for 30 years. Most recently I was the Auto Collision Instructor at Rockbridge County High School for the last 12 years. Being able to teach where I graduated from was an opportunity that I could not pass up.
Email: boydj@valleytech.us
School: 540-245-5002
Fax: 540-885-0407