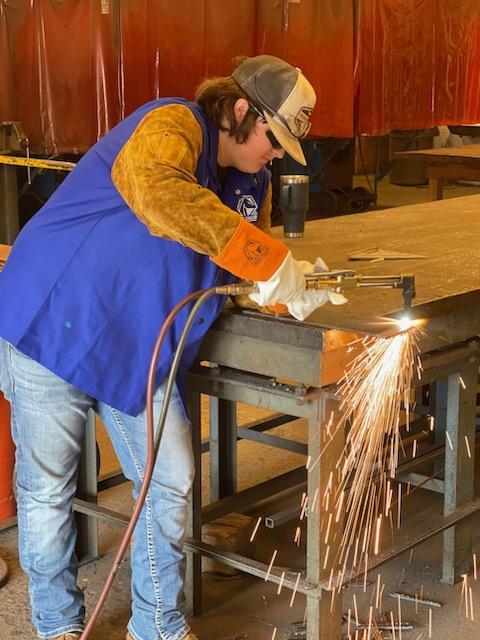 Overview
The Welding Program at Valley Career and Technical Center is a two-year course designed to give students a solid foundation and understanding of the principles, methods, and skills essential for successful employment in the welding/construction trades.
The student also has the opportunity to test in structural steel and pipe to achieve the American Welding Society Certification in GMAW, SMAW, FCAW, GTAWs.
Students will also be trained in OFC, PAC, GTAW with Aluminum as well as GMAW Aluminum and Stainless Steel welding processes.
Students will know how to read and draw weld detail drawings/prints. They will explore engineering design and the fabrication process.
Other activities include joining SkillsUSA student organizations.
For further information on welding go to: http://www.aws.org.
---
Course Content
· Proficient at setting up machines and performing quality weld using: in all positions
SMAW (Shielded Metal Arc Welding)
GMAW (Gas Metal Arc Welding)
GTAW (Gas Tungsten Arc Welding)
FCAW (Flux-cored Arc Welding)
· Operate PAC (plasma –arc cutting)and OFC (oxy-fuel cutting) torches
· Understand principles of metal fabrication
Course Details
Welding I (Year 1)
Welding II (Year 2)
GRADE 11, 12
Course Length: 2 years
Industry Credentials Offered
OSHA 10
American Welding Society Certification in:
GMAW, SMAW, FCAW, GTAW (3/8" plate in 1G position)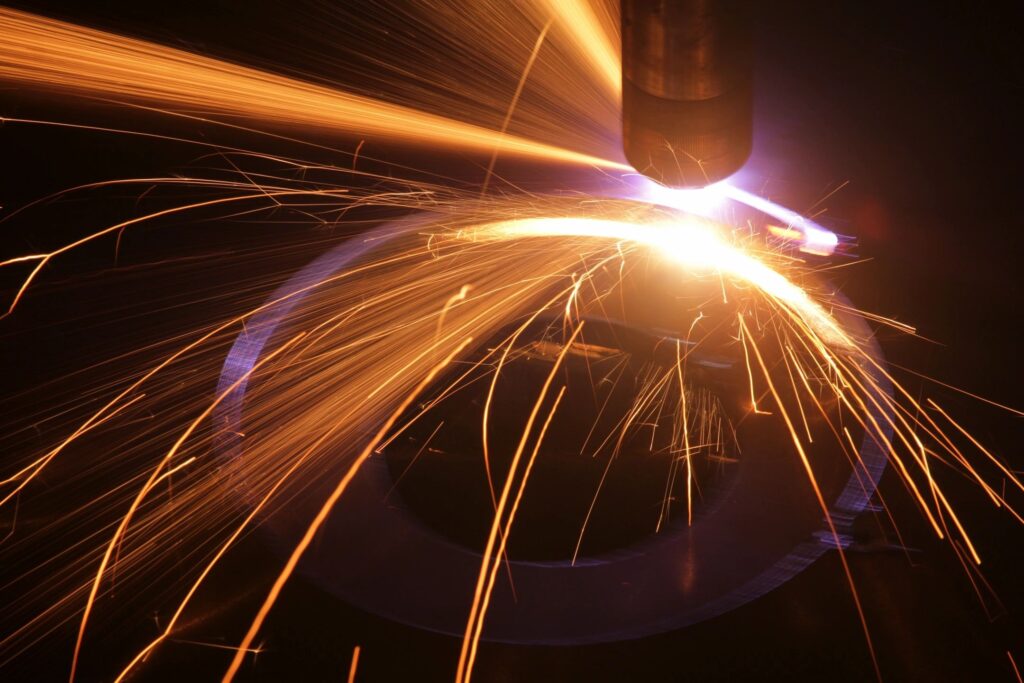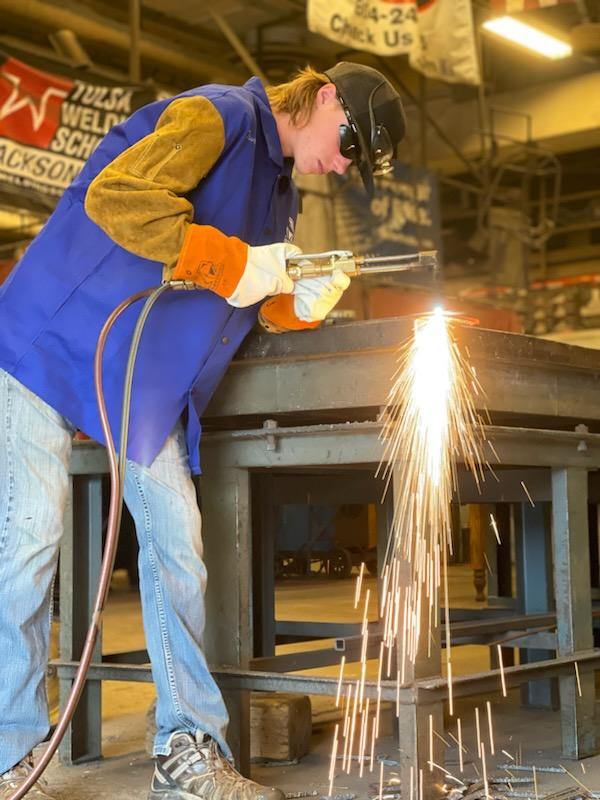 ---
Options After HS
Workforce
Welder Fitter, Structural Metal Fabricator, Shipbuilder, Boilermaker
Local Employers: Industrial Fabrication, AG Stacker, Mathers Construction, Riddleberger Brothers, Draftco, Dynamic Aviation, Southern Stainless, Liphart Steel
Career Certificate/ Associate Degree (2 yr) program
BRCC—Manufacturing
Bachelor's /Post Baccalaureate Degree (4 yr+) majors
Any type of Engineering (i.e. mechanical, electrical, industrial, material)
Instructor Contact Information
Name: Jason Hall
Email: [email protected]
School: 540-245-5002
Fax: 540-885-0407