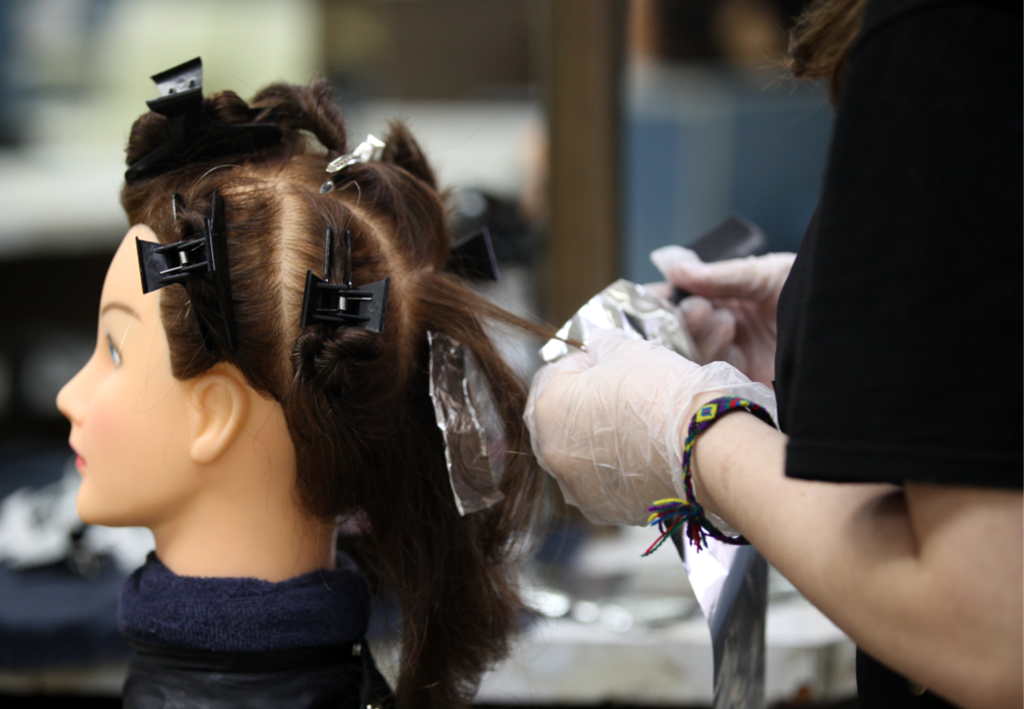 Overview
Students are grounded in theory as they practice procedures in a clinical lab setting or classroom, using manikins for skill practice. They study hair, skin, and nails and their related care. First-year emphasizes personal safety, professionalism, sanitation and disinfection. Students develop skills in shampooing and conditioning, as well as styling and cutting hair. Students perform chemical texture services, and manicure/pedicure procedures.
Second year students increase their skills in hair cutting and styling on live models, focusing on safety, infection control, client consultation and professionalism. Training includes safe chemical processes related to permanent waves, relaxers, lightening, and coloring hair. In addition, students develop experience in providing facials, manicures and pedicures, and nail enhancements.
---
Course Content
· Introduction to profession
· Infection control
· Scalp care, shampooing, and conditioning
· Hairstyling, haircutting, hair coloring, chemical hair texture services
· Facials and make-up
· Manicuring, pedicuring, nail extensions
· Running a salon business, retail sales
· Communication, professional ethics, decision making
Course Details
Cosmetology I (Year 1)
Cosmetology II (Year 2)
GRADE 11, 12
Course Length: 2 years
Industry Credentials Offered
Virginia State Cosmetology Board Exam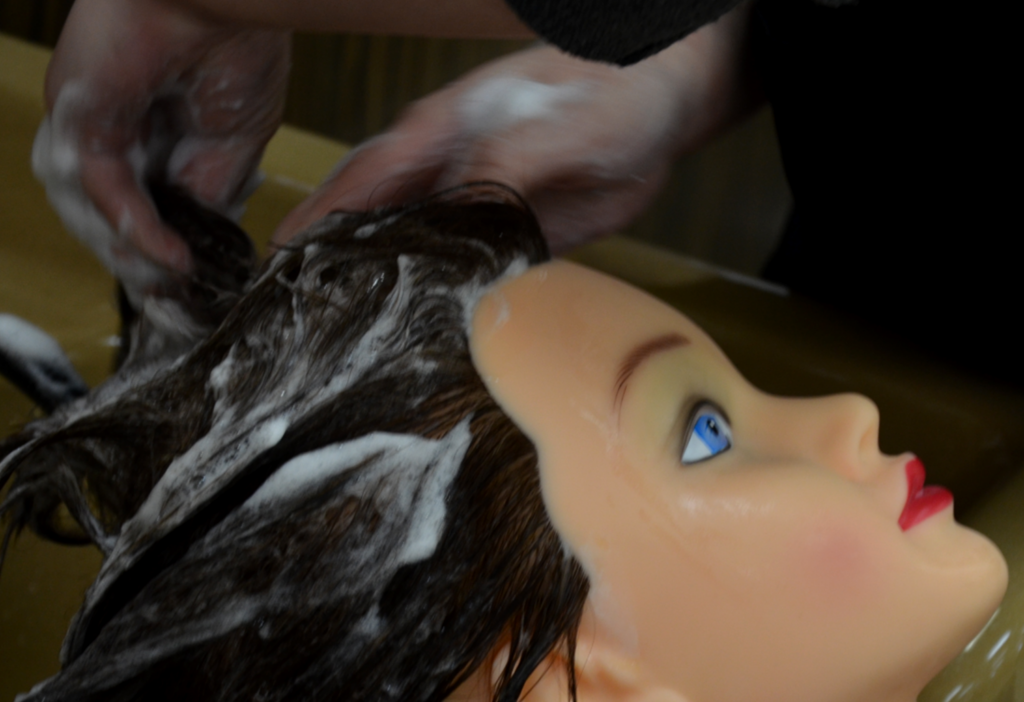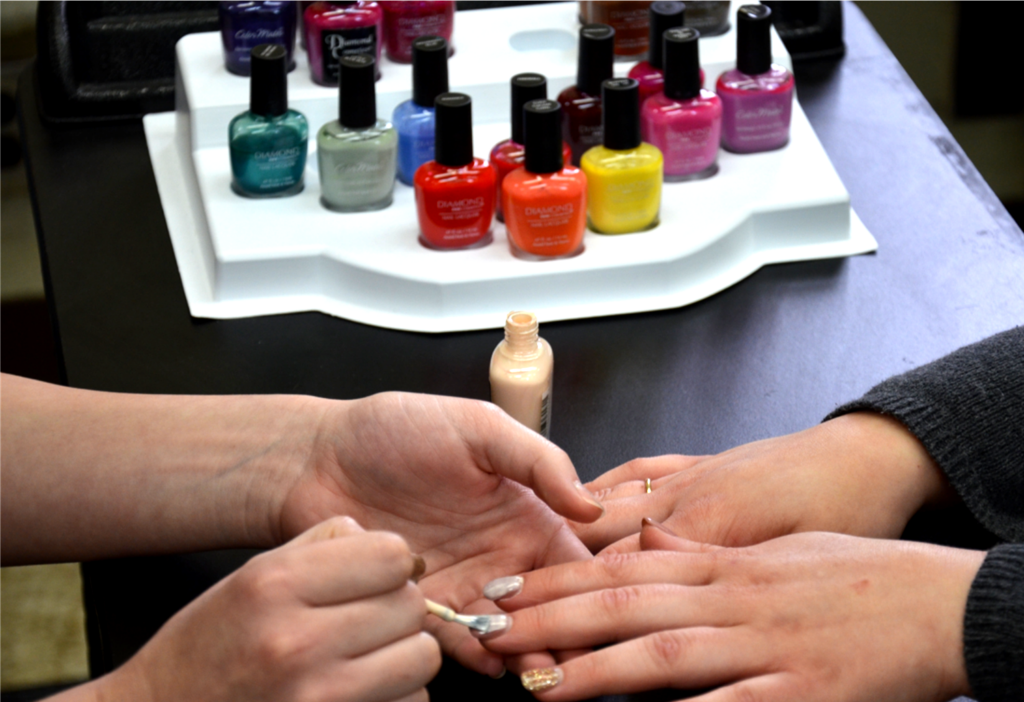 ---
Options After HS
Workforce
Nail Technician, Hair Stylist, Make-up Artist, Skin-care technician
Local Employers: High Tech Salon & Day Spa, Salon Platinum, Haircuttery, Fantastic Sam's, Local salons
Career Certificate/ Associate Degree (2 yr) program
BRCC—Business Management, Marketing
DLCC—Massage Therapy
Bachelor's /Post Baccalaureate Degree (4 yr+) majors
Business Management, Marketing, Business Administration, Dermatology
About the Instructor
I graduated from Highland High School and Staunton School of Cosmetology. During the past 45 years I have worked as a stylist in salons, owned and operated my own salon for 24 years, managed corporate salons and have been teaching at Valley Career and Technical Center for the past ten years.
I am excited to pass on my many years of Cosmetology experience to students! While the Cosmetology field has transitioned through many trends it is still a great career.
I work with area salons with mentorship programs, advanced training for the students and for employment opportunities.
Email: hinerb@valleytech.us
School: 540-245-5002
Fax: 540-885-0407