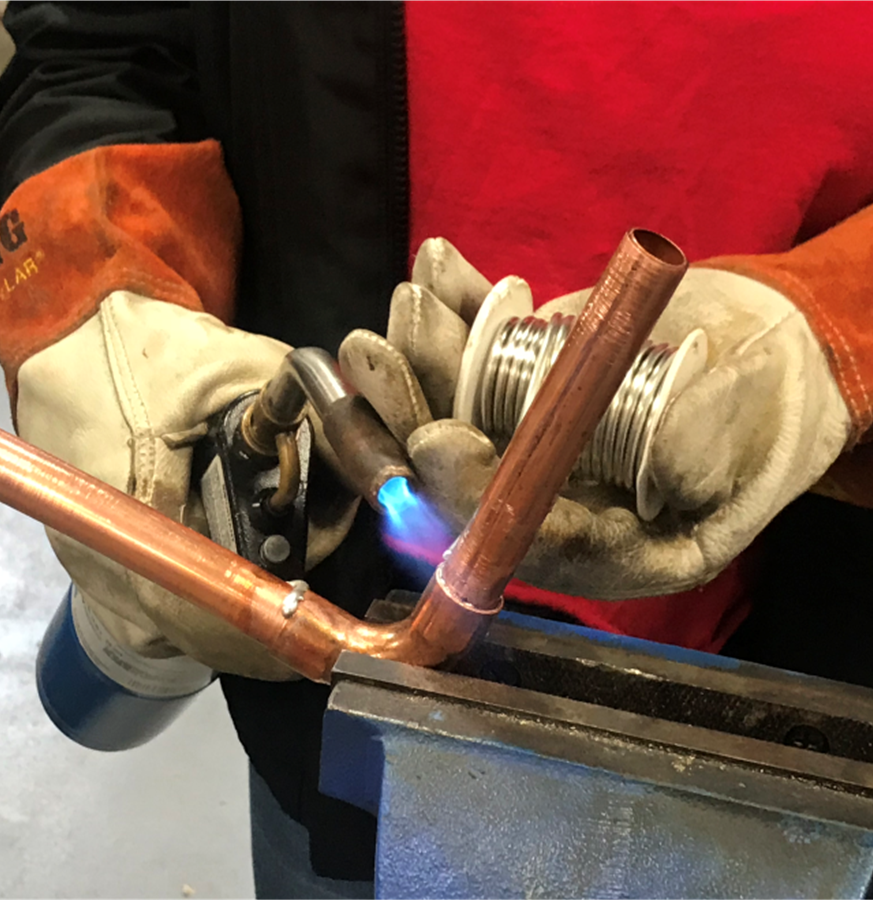 Overview
The Heating, Ventilation, Air Condition and Refrigeration (HVACR) program is a two-year course designed to teach students the basic skills and technical knowledge necessary to gain employment in the HVAC area. These skills include installing, troubleshooting, and repairing air-conditioning equipment, ductwork, heat pumps, and furnaces. In addition, students will learn to maintain and service HVAC equipment and the theory of design for the equipment.
---
Course Content
· Tools and basic safety
· Basic electricity and controls
· Duct building and design
· Pipe fitting and plumbing
· Sheet metal fitting
· Disassemble evaporators, condensers, compressors, and expansion devices
· Install and troubleshoot room air conditioners
· Wire and troubleshoot thermostats and safeties
· Install and troubleshoot electric heat pump, gas heat and hydronic heat
· Equipment installation
Course Details
HVACR I (Year 1)
HVACR II (Year 2)
GRADE 11, 12
Course Length: 2 years
Industry Credentials Offered
OSHA 10
· CFC (Chlorofluorocarbon) Certification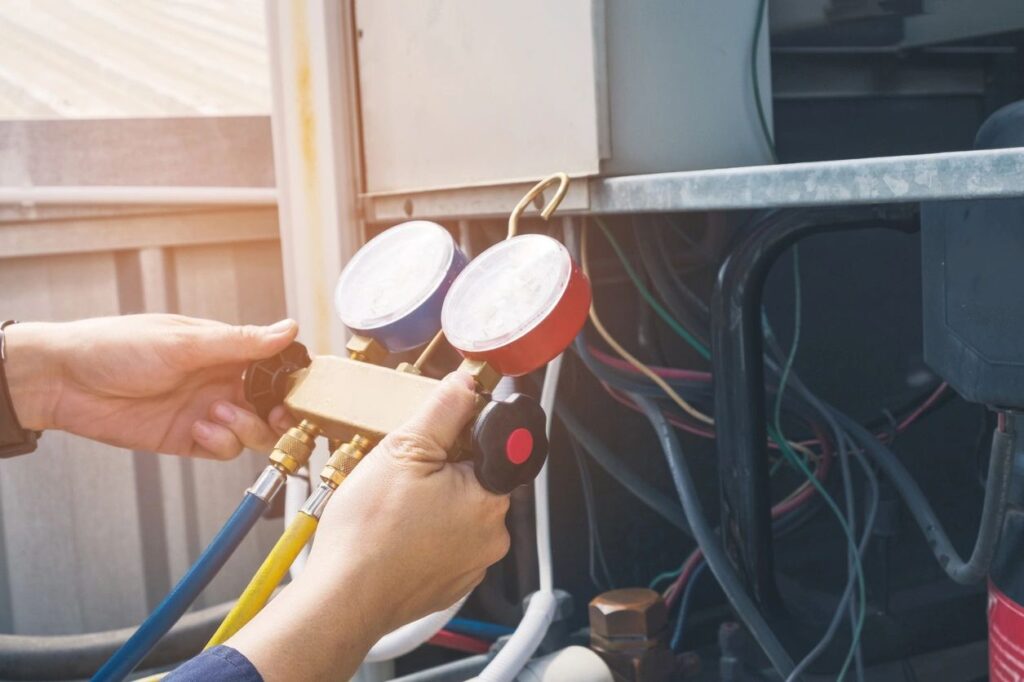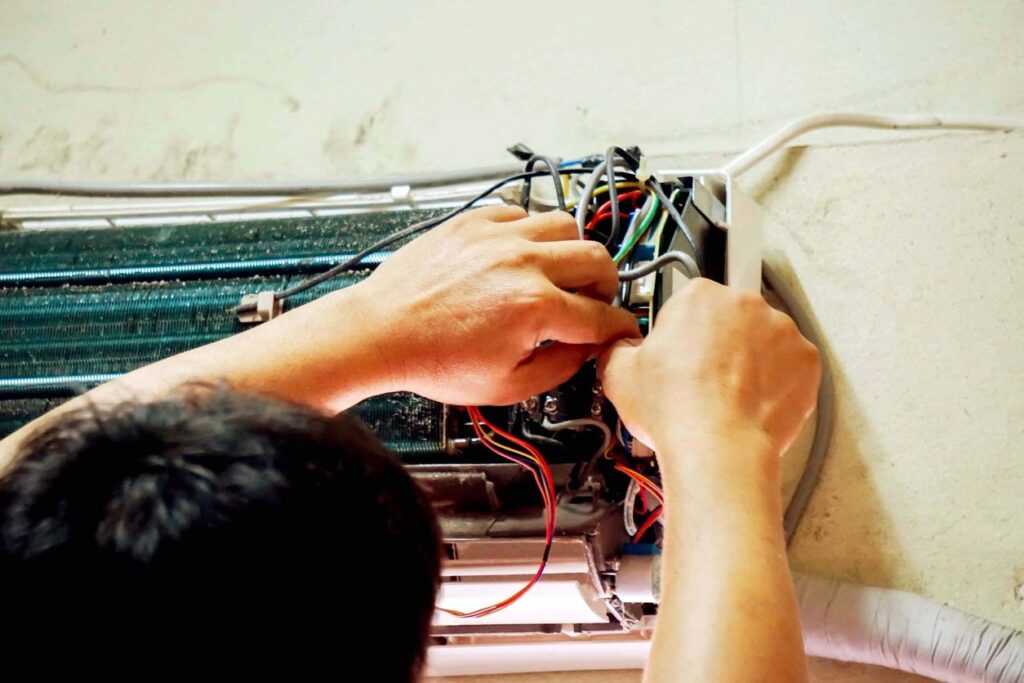 ---
Options After HS
Workforce
Sheet metal worker, Heating and air conditioning technician, Energy auditor, Refrigeration mechanic
Local Employers: Noland Supply Company, Vailes Home Improvement, Valley Air, Riddleberger Brothers, Aireco Supply
Career Certificate/ Associate Degree (2 yr) program
BRCC—Computer Aided Drafting
Bachelor's /Post Baccalaureate Degree (4 yr+) majors
Architecture, Construction Engineering, Construction Management, Electrical Engineering, Mechanical Engineering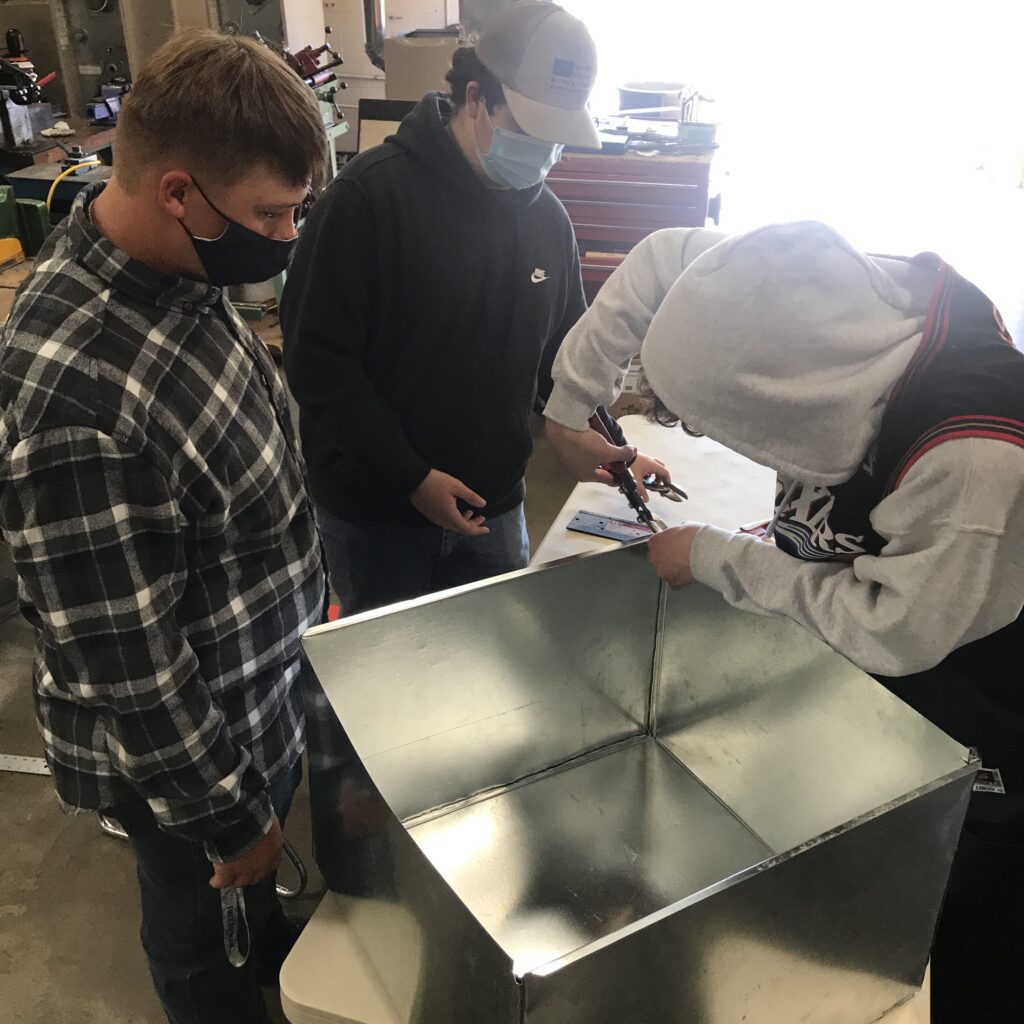 About the Instructor
I grew up in Churchville and graduated from Buffalo Gap High School in 1998. I participated in athletics during high school and lettered in baseball and football. I also played golf and wrestled during my sophomore year. During high school I worked at Tastee Freez and IGA. After high school, I went to Bridgewater College and Blue Ridge Community College. I then went out into the workforce. I worked at a few factories, most of my time was spent at McKee Foods, Inc. (8 ½ years).
While I worked there, I came to VCTC adult learning center and received my certificate for the HVAC program. I decided to get into the HVAC field full time. I worked in the field until 2013 when I became the HVAC instructor at Rockbridge County High School. There I taught HVAC/R and Energy and Power. Over those 5 years, I was able to watch several of my students leave the program and go directly into the workforce in the HVAC field and some chose to continue their education at various trade schools. I enjoyed my time there and am thankful for the opportunity they gave me to start a new career. I am very excited to be in this position at VCTC and jumped at the opportunity to continue my teaching career here.
I have been married to my wife, Jessica, for 18 years. We have two children, Easton 18, and Gracie 14. Easton just graduated from Stuarts Draft High School and will be attending Blue Ridge Community College and Gracie is a Freshman at Stuarts Draft High School.
Outside of work, I enjoy spending time with my family and being in the outdoors. I like to hunt, fish and spend time with my family at our kids' sporting events. I also spend a lot of time coaching my daughter's travel softball team. One of my favorite things to do is coach. I have coached baseball (at the youth and high school levels), football, basketball, and softball (both rec and travel).
Email: martinr@valleytech.us
School: 540-245-5002
Fax: 540-885-0407