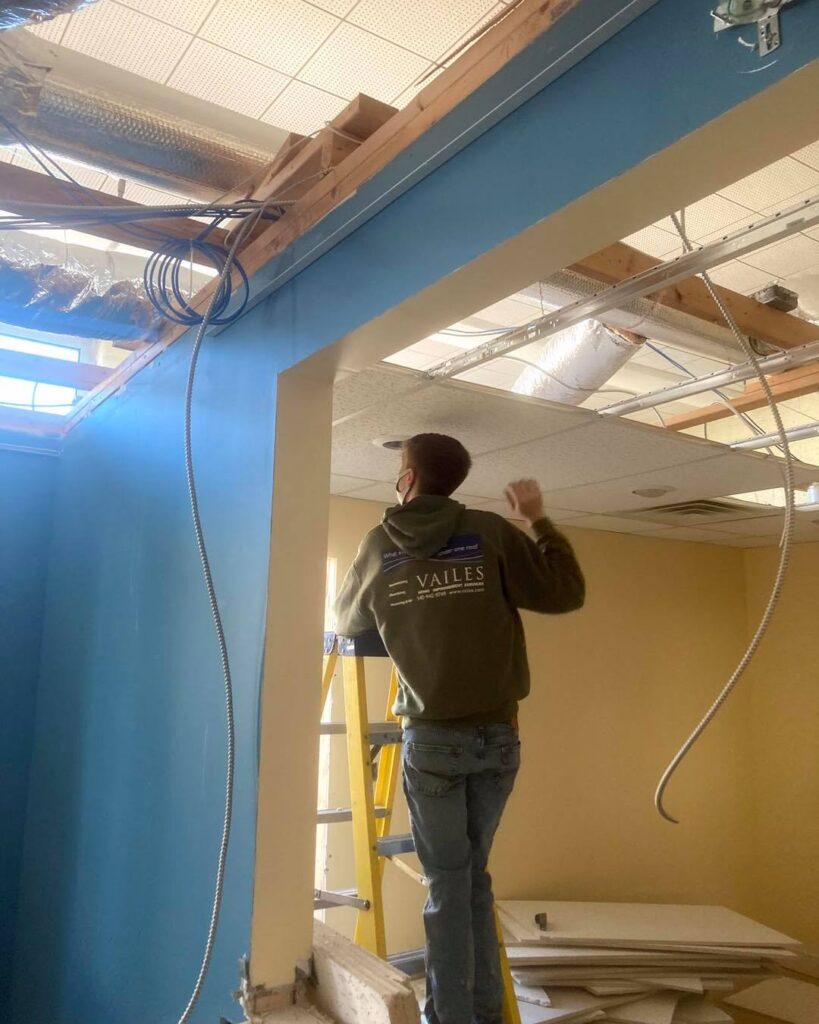 Overview
The Electricity program is designed to provide students with marketable skills needed to enter the workforce as an electrical apprentice/helper. Students will learn how to perform the various tasks related to electrical work on new construction or maintenance and repair. Students are provided instruction in safety, blueprint reading, installation of electrical equipment, electrical codes and industrial electrical applications. Upon graduation of the Electricity program, students who gain full-time employment may also further their skills by attending the apprenticeship program at VCTC.
First year focuses on residential wiring and National Electrical Code studies as well as familiarization with electrical tools, equipment, volt/ohm/ammeters, etc. Students should expect 50% classroom instruction and 50% shop work. Second year focuses on light commercial and industrial wiring and applications. Completion of the 2 year program meets one of the Virginia Department of Professional and Occupational Regulation (DPOR) requirements for "formal vocational training in the trade" when combined with on the job experience/training for taking the Journeyman Electricians exam.
Students also complete the OSHA 10 – hour construction safety course.
---
Course Content
· Electrical energy fundamentals
· Electrician tools and basic safety
· Conductors, boxes, fittings, and covers
· Device wiring
· Overcurrent protection and grounding
· National Electric Code (NEC)
· Service entrance
· Electrical prints and specifications
· Branch circuits, feeders and service design
· Appliance wiring and special outlets
· Conduit bending
· Electric motors
Course Details
Electricity I (Year 1)
Electricity II (Year 2)
GRADE 11, 12
Course Length: 2 years
Industry Credentials Offered
Meets "formal training" requirements of the VDPOR for Journeyman/Master Electrician's Exam
· NOCTI Certification
· OSHA 10 Hr. Construction Card (1st year students)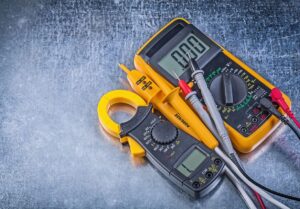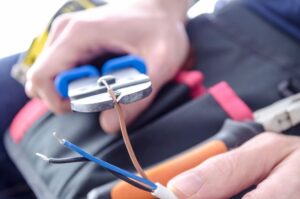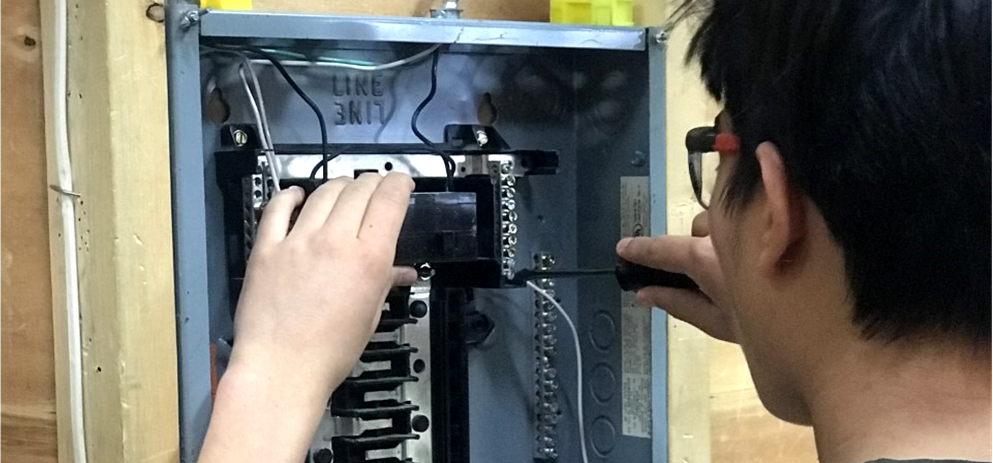 ---
Options After HS
Workforce
Electrician's Helper, Electrician Journeyman, Lineman
Local Employers:  Moore's Electrical and Mechanical, Trumbo Electric, Dave Brooks Electric, Mid-Valley Electric, Snead Electric, AAA Electric, Design Electric, P & S Electric, Ron Jacobs Electric, Augusta Electric, Pride Electric, E & E Plumbing and Electrical
Career Certificate/ Associate Degree (2 yr) program
BRCC—Mechatronics
Bachelor's /Post Baccalaureate Degree (4 yr+) majors
Architecture, Construction Engineering, Construction Management, Electrical Engineering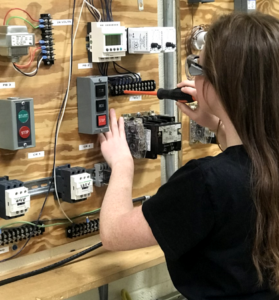 About the Instructor
Mr. McGuire has lived in the area all his life. Mr. McGuire has been teaching electricity since the year 2000 at Valley Career and Technical Center and enjoys teaching and working with both high school and adult students. Since his mid twenties after job changes, Mr. McGuire became interested in the electrical trades and began the journey by taking many electrical and electronics classes and Valley Career and Technical Center.
Mr. McGuire completed the apprenticeship program in electronics repair as well as obtaining his Journeyman's and Master Electrician's card from Virginia Department of Professional and Occupational Regulation. Mr. McGuire enjoys learning about new electrical materials out on the market, techniques and NEC codes regarding the electrical trade along with learning from fellow electricians.
Email: mcguireh@valleytech.us
School: 540-245-5002
Fax: 540-885-0407