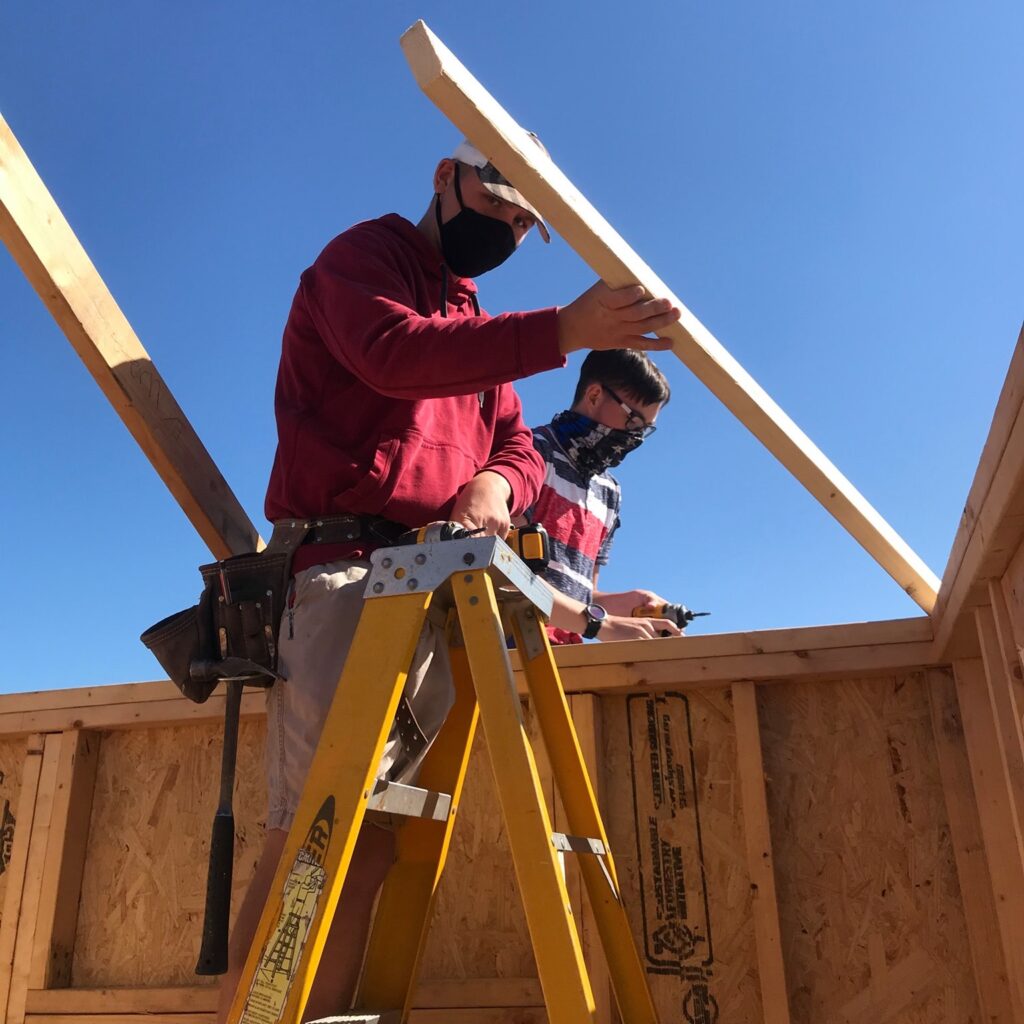 Overview
Carpentry provides training in construction methods, characteristics of wood and composition products, basic blueprint reading, and mathematics. Students will learn the proper use of carpentry tools and develop basic carpentry skills. First-year students learn these skills by building storage sheds, while second-year students construct a 3-bedroom home.
Students are taught to use hand and power tools, cut stock, apply construction mathematics, interpret blueprints, and understand basic rigging. Students will become proficient in identifying types of residential construction components to frame walls, floors, ceilings, roofs, doors, and windows.
---
Course Content
· Blueprint reading
· Floor framing
· Wall framing
· Ceiling framing
· Roof framing
· Roofing
· Door and window installation
· Stair framing
· Materials estimation, construction math
· Exterior & interior finishes
· Insulation & ventilation
· Drywall
· Hardware, tile, linoleum flooring
· Cabinets
Course Details
Carpentry I (Year 1)
Carpentry II (Year 2)
GRADE 11, 12
Course Length: 2 years
Industry Credentials Offered
OSHA 10
NOCTI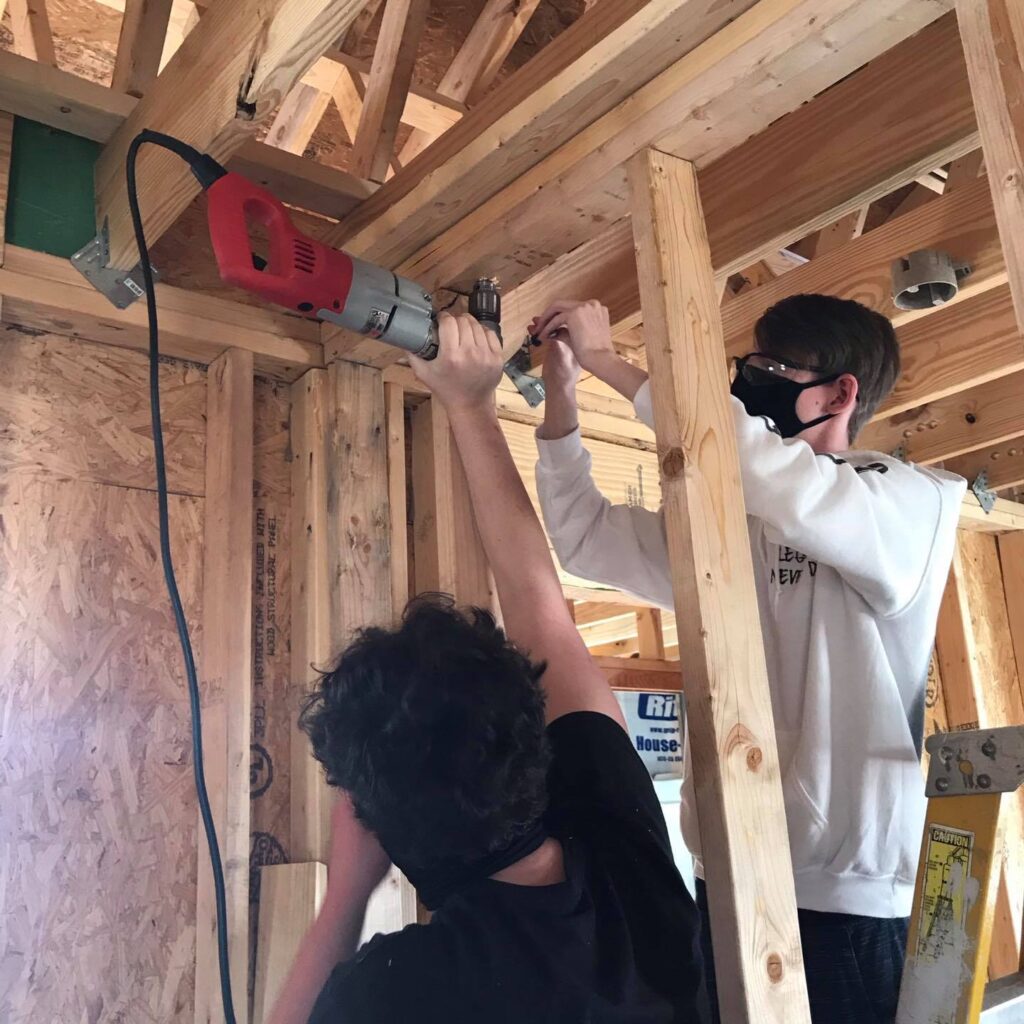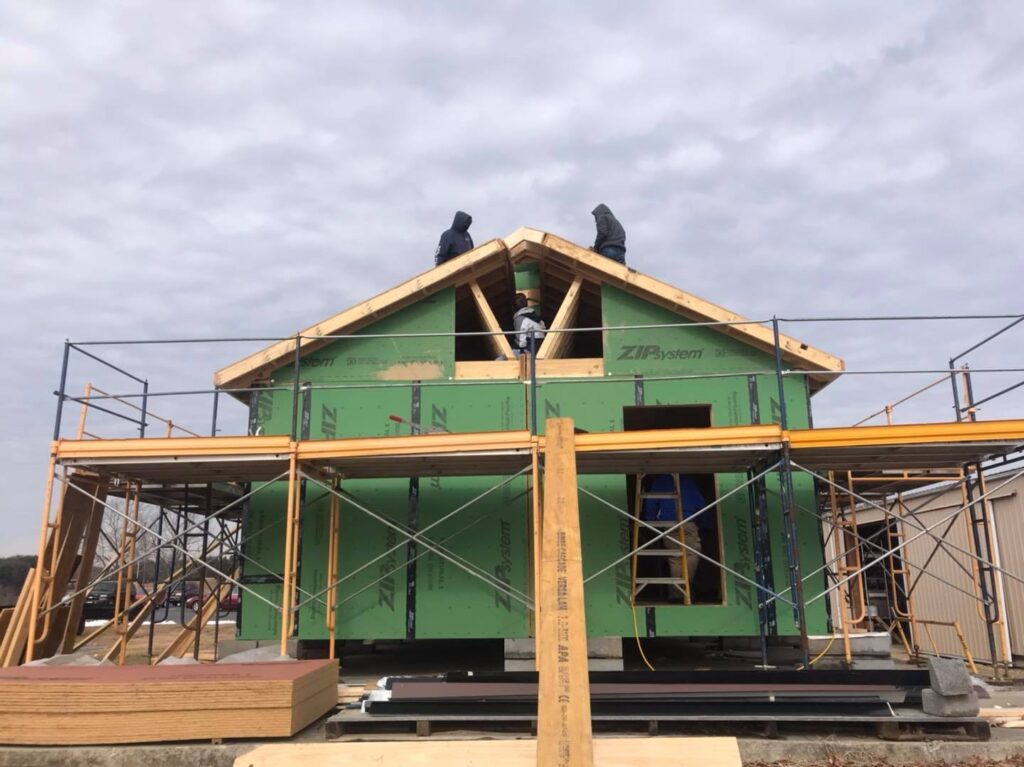 ---
Options After HS
Workforce
Carpenter, Cabinet Maker, Drywall Installer, Contractor, Construction Manager
Local Employers: Builders 1st Source, Virginia Frame, Valley Building Supply, County– Line Building, Shields Construction, Other construction companies
Career Certificate/ Associate Degree (2 yr) program
BRCC—Computer Aided Drafting
Bachelor's /Post Baccalaureate Degree (4 yr+) majors
Architecture, Construction Engineering, Construction Management, Real Estate Management
About the Instructor
Mr. Bryant has lived and worked in Staunton Virginia and the surrounding area for almost twenty years now. Originally from Buckingham County Virginia, Mr. Bryant is married and has two children that attend Staunton City public schools. Mr. Bryant crossed over from the construction industry to teaching just a few years ago, but maintains his class "A" license and is very active in the community. Mr. Bryant coaches multiple youth sports, and serves on both the Staunton Augusta Waynesboro Habitat for Humanity and Augusta Home Builders Association as a board member. As a teacher he believes strongly that teaching our youth job skills, trades, and general responsibilities while helping to develop a strong work ethic will continue to guide our youth to becoming strong community members.
Email: bryantb@valleytech.us
School: 540-245-5002
Fax: 540-885-0407